Disability Insurance
If you were disabled and unable to work as a result of an accident or illness, what would you and your family do for income?
Disability income insurance, which complements health insurance, can replace lost income. Forty-three percent of all people age 40 will have a long-term (lasting 90 days or more) disability event by age 65.
PaladinOne can help you get into a disability plan that will protect you and your family in the event of illness or accident.
For more information just fill in this form or call toll free (866) 230-5557.
Disability
Friday, Oct 23rd 2020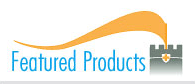 You can use this account to pay for your qualified health expenses, including expenses that the plan ordinarily doesn't cover, such as eyeglasses and hearing aids.
Expenses paid out of the HSA that are eligible expenses under your high-deductible health plan will count toward the plan's deductible.