What is an annuity?
In its most general sense, an annuity is an agreement for one person or organization to pay another a stream or series of payments. Usually the term "annuity" relates to a contract between you and a life insurance company, but a charity or a trust can take the place of the insurance company.
There are many categories of annuities. They can be classified by:
Nature of the underlying investment - fixed or variable
Primary purpose - accumulation or pay-out (deferred or immediate)
Nature of pay-out commitment - fixed period, fixed amount, or lifetime
Tax status - qualified or nonqualified
Premium payment arrangement - single premium or flexible premium An annuity can be classified in several of these categories at once. For example, you might buy a nonqualified single premium deferred variable annuity.
PaladinOne can help you sort throught the annuity options and help select the annuities that have the right benefits and protections for you and your family.
For more information just fill in this form or call toll free (866) 230-5557.
Annuities
Friday, Oct 23rd 2020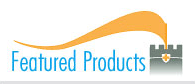 You can use this account to pay for your qualified health expenses, including expenses that the plan ordinarily doesn't cover, such as eyeglasses and hearing aids.
Expenses paid out of the HSA that are eligible expenses under your high-deductible health plan will count toward the plan's deductible.