PaladinOne Insurance Services is headed by Christopher J. Russo who offers his clients more than 23 years of insurance/business experience. Chris is licensed & insured in the State of California, and holds Annuity, Health, Life & Disability licenses.
A word from Christopher J. Russo —
"As the owner and president of Paladin One Insurance Services, Inc., I'm deeply committed to helping people make the smartest decisions with their individual and group health, life & disability insurance. I'm always available to show people there is always a much smarter and less expensive way to insure themselves. I have my client's best interests at heart at all times."
Contact PaladinOne
Address
370 N. Westlake Blvd.,
Suite 130
Westlake Village, CA 91362
Phone & Fax
Toll Free: (866) 230-5557
Fax: (805) 230-1103
Friday, Oct 23rd 2020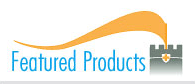 You can use this account to pay for your qualified health expenses, including expenses that the plan ordinarily doesn't cover, such as eyeglasses and hearing aids.
Expenses paid out of the HSA that are eligible expenses under your high-deductible health plan will count toward the plan's deductible.