Dental Insurance
Most of us know that dental coverage is important. After all, dental costs can seriously impact anyone's budget. Tooth injuries, accidents, and illnesses can cost several thousand dollars to repair or heal. If you have independent dental coverage, some of the costs of your dental work may be covered. However, understanding full coverage dental plans is not simple. Dental care coverage providers use specialized words and jargon to describe their benefits, programs, plans, and coverage. For the average customer, these words can make it difficult to understand exactly which dental work is and is not covered.
PaladinOne will translate all the insurance babble into easy-to-understand terms, and find a detal policy that fits your budget and needs.
Dental
Friday, Oct 23rd 2020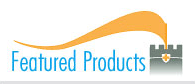 You can use this account to pay for your qualified health expenses, including expenses that the plan ordinarily doesn't cover, such as eyeglasses and hearing aids.
Expenses paid out of the HSA that are eligible expenses under your high-deductible health plan will count toward the plan's deductible.